2015 Nat'l Catholic Youth Conference
November 19-21 · Indianapolis

Diocesan Middle School YM Day
October 18 · Andrean HS

9:02am Mondays
Shared prayer for Youth Ministry

Young Adult
CATHOLIC OUTREACH MINISTRIES
World Youth Day 2016
Catholic Catholic Youth Adult Ministry - Diocese of Gary on Facebook
Mission Statement

The Diocese of Gary OYYA serves those who serve the young Catholic Church.
Vision Statement
Through collaboration with parish leaders and youth-serving organizations, the Diocese of Gary OYYA seeks to nurture the total personal and spiritual enrichment of our youth and young adults, and to call them to full participation in the life, mission, and work of the faith community as portrayed by Jesus in the Gospels.

OYYA programs are funded in part by generous donations to the diocesan Catholic Services Appeal
THANK YOU for your gifts!

Middle school youth from around the diocese will gather at the annual "Grásta Dé!" Middle School Youth Ministry Day on Sunday, Oct. 18 from 1-7pm at Andrean HS, Merrillville. Featuring youth-friendly music, presenters, food, dancing, a mass, and a concert with nationally-acclaimed Catholic music minister Noelle Garcia! Make sure your group is there! Click here for details
---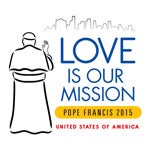 Vatican Resource Site for Pope Francis Visit to America: Videos, homilies and talks given during Pope Francis' visit to the USA http://fb.me/6P2HtGMSb
Do your teens truly understand why we have a Pope? Here's a good article to cover the basics. Here is the teaching from the Catechism (880-887).
DYC Insights on the Indiana Bishops' Pastoral Letter on Poverty –
"Poverty at the Crossroads: The Church's Response to Poverty in Indiana"
The Diocese of Gary Diocesan Youth Council ("DYC"), a representative body of high school-aged leaders from parishes and ministries throughout the diocese, participated in a reading and reflection of the recently-released Pastoral Statement from the Indiana Bishops, Poverty at the Crossroads: The Church's Response to Poverty in Indiana. Reps provided feedback on the document's three main sections: See, Judge, Act. Click here to read the DYC feedback
---

OYYA is coordinating a trip to the National Catholic Youth Conference, Nov. 19-21, in INDIANAPOLIS!
NCYC is an indescribably exciting, biennial three-day experience of prayer, community, and empowerment for Catholic teenagers and their adult chaperones. It's an unbelievable "WOW" moment that will help your ministry grow as you experience a sense of BIG CHURCH! Visit ncyc2015.com for more info.
---
Congrats to Deacon Frank Zolvinski, first-ever Diocese of Gary recipient of the NFCYM Companions on the Journey Award. It's the highest recognition from the NFCYM for a diocese to confer to adults who demonstrate excellence in youth ministry as reflected in Renewing the Vision, commitment to on-going education and formation, longevity in ministry, commitment to young people, and outstanding leadership at the local and/or diocesan level. Read more‬