NCYC Group Ldr. Info Mtg. & Breakfast
Saturday Nov. 1, 9-11am
OLC, Merrillville

Top Ten Challenges Facing High School-Aged Teens, presented by the Diocesan Youth Council

YACC is now
Young Adult
CATHOLIC OUTREACH MINISTRIES
Mission Statement

The Diocese of Gary OYYA serves those who serve the young Catholic Church.
Vision Statement
Through collaboration with parish leaders and youth-serving organizations, the Diocese of Gary OYYA seeks to nurture the total personal and spiritual enrichment of our youth and young adults, and to call them to full participation in the life, mission, and work of the faith community as portrayed by Jesus in the Gospels.

OYYA programs are funded in part by generous donations to the diocesan Catholic Services Appeal
THANK YOU for your gifts!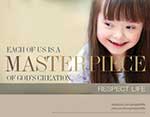 October is Respect Life Month: Many of you have made pro-life activities (Life Chain along Ridge Road in Highland, Munster and Lansing on the first Sunday of October is an example) part of your programming for the month of October, which the USCCB recognizes as Respect Life month. Check out free resources available from the USCCB: http://is.gd/respectlife
---
NCYC Pancake Breakfast: Free pancakes & info! The largest regular gathering of Catholic teens in the USA returns to Indy in Nov., 2015, and if you've even considered taking two teens or fifty, the place to be is the NCYC Group Ldr. Info Mtg. & Breakfast on Saturday Nov. 1, 9-11am at OLC, Merrillville. If you are even considering attending NCYC, I strongly recommend attending this mtg.! (If you can't make it, consider sending a representative.) The key to taking a big group next fall is to start making plans now! I will pass along all info I know, as well as some insights on fundraising and integrating NCYC into your existing ministry strategies. Even if you've led groups to NCYC 2011 and/or 2013, we are changing the way we charge for NCYC which will impact your planning, so you'll want to know the details! RSVP appreciated. Info: http://is.gd/ncycpancakes
---

About 350 middle school youth and their leaders from an estimated 30 parishes around the diocese gathered at Andrean High School for the annual Grásta Dé! Middle School Youth Ministry Day Sun., Oct. 19 Click here for the photo gallery, newspaper article and more!
---
Youth Ministry & Halloween: Halloween has become such a part of the U.S. pop culture landscape- especially for youth, obviously- that we often cannot ignore it. We've heard about the evils of Halloween, but is there a way to embrace the fun of Halloween while remaining true to the faith? Yes, with the help of some good resources!
---
Thanks to all who made the first-ever Nun Run 5K & Penguin Waddle 1 Mile Fun Run a great day! It was a fun day of fellowship, and the proceeds went to a great cause: the St. Joseph's Carmelite Home and Holy Innocents Center in East Chicago. Learn more about what the sisters do there by visiting their website here, and be sure to check out the photo gallery from the Nun Run!
---
Top Ten Challenges Facing High School-Aged Teens: Through careful deliberation in the winter/spring of 2014, the DYC created this document in hopes of accurately portraying the greatest challenges teens face in our society. This list reflects the opinions and ideas of the teens represented by the members of the Council who represent churches throughout Northwest Indiana. DYC reps hope parish leaders use this list as a tool to open dialogue with youth. Read it here
---
DIOCESAN LEADERSHIP SYMPOSIUM: Parish, school and diocesan ministry leaders are invited to attend a Leadership Symposium on Saturday, October 4th at Our Lady of Consolation from 8:30am-12:30pm. The theme of the symposium is "Pope Francis Calls Us to Mission and Evangelization: Who Will Answer?" The format allows for an engaging exchange of ideas and insights from both our presenter, Fr. Robin Ryan, and the event participants. Bishop Melczek will provide a reflection and call to action. Pope Francis wrote, "Try to be a church that finds new roads...and go to those who do not attend Mass, to those who have quit or are indifferent." As leaders, how will we respond? A presentation of the diocesan offices of Parish Pastoral Councils and Hispanic Ministry, anyone in ministry leadership will benefit from attending. Symposium is free, but you must RSVP by registering online. To register, visit dcgary.org/leadership-symposium.htm
---

World Youth Day 2016: Due to overwhelming response, we have to officially close our pilgrimage. We will have 80 pilgrims in 2016! Based on our current prime hotel locations in Krakow and Rome, we are making this decision to ensure the best experience possible for those who have submitted deposits. The diocese will provide consultation should you wish to travel to WYD apart from the OYYA pilgrimage, or you could request to be added to a waiting list, should others withdraw. For those who are going click here for updated WYD info.
---
Young Adult CATHOLIC OUTREACH MINISTRIES: The Young Adults for Catholic Charities Planning Team recently announced a name change: Diocese of Gary Young Adult Catholic Outreach Ministries (or "COM" for short). Same great people, same great mission- to gather together for fun and to live out our faith by serving others. Except now, in addition to serving Catholic Charities, we can serve other great agencies doing great work in Northwest Indiana and beyond. Visit the new dgyoungadult.com!